Professional Scrum Foundations
Madison, Oct 15-16, 2018
Course Overview
Introduction
Professional Scrum Foundations (PSF) is a 2-day course that teaches Scrum in a highly practical way. Students hit the ground running through instruction and team-based exercises.
Working in a series of Sprints, teams of students build a software application, thereby facing real-life problems. The mechanics, roles, principles and (empirical) process of Scrum are demonstrated. Common missteps and misunderstandings are discussed so students grow a higher awareness of their symptoms.
Course Description
Professional Scrum Foundations is THE training for teams and anyone wanting to experience the Scrum way of working. The course also provides the foundation of knowledge needed for role-focused training for Product Owners, Scrum Masters and Developers, as offered in Scrum.org's Professional Scrum Master, Professional Scrum Product Owner and Professional Scrum Development classes.
The class introduces the mechanics of Scrum, as well as provides insights into complexity, team-based collaboration and self-organization as essential elements in mastering Scrum. Students will experience how the Scrum framework improves product development efforts.
From its emphasis on practical application the course exposes common missteps, increases the awareness of the associated symptoms, and provides prescriptive guidance to avoid going off track.
Course Topics
Fundamentals to Scrum

The Scrum Framework (part 1 and part 2)

Mastering Scrum

Planning with Scrum

Getting started

Keeping Scrum healthy
Objectives
Students are challenged to act in terms of Scrum. They take home an increased understanding of how to collaborate better and work as a team.
Students will have a clear understanding of the mechanics of Scrum and their coherence.

Students will learn how to use visual information radiators.

Students leave the class with a handful of tips to identify common pitfalls and dysfunctions.

Students can take part of a Scrum Team and be more effective.

Students can increase Scrum's effectiveness if already underway.
Target Audience
The training may be interesting to all involved in software development using the Scrum framework.
It is the perfect introduction, reboot or refresher to Scrum, or anyone looking for hands-on insights in how Scrum actually works as a member of a Scrum Team, or as an existing Scrum Team.
Format
Students work in teams. They learn through team assignments, discussions and hands-on exercises.
Assessment and certification
The Professional Scrum Foundations course has the Professional Scrum Master level I (PSM I) as associated credential.
All participants completing the Professional Scrum Master course receive a password to take the PSM I assessment.
This industry-recognized certification requires a minimum passing score on the associated rigorous assessment. Scrum.org maintains a public list with everyone holding a PSM I credential.
Instructor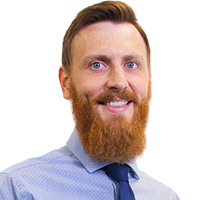 I work with all levels of the organization to optimize your business to respond to change. I am passionate about moving organizations and people closer to agility.
My first experience with "agile", Scrum specifically, was in 2005. I was part of a global transformation team responsible for software customizations driven by a global consolidation of accounting software. We ran into typical implementation challenges and organizational impediments.
Around 2012 I attended an event at which Ken Schwaber spoke that reignited my passion for lean, agile, and continuous improvement. I left my traditional business analyst and project manager roles behind and evolved into an internal change agent kickstarting an agile transformation. I soon realized by stepping into a consulting role I could make a bigger impact across many organizations as an external change agent.
Questions?
Email training@whiteboardconsulting.org
Price: USD 1500
More Information
Language: English
Registration
Registration for this class has closed