Professional Scrum Master
Live Virtual Class, Feb 23-24, 2022
Course Overview
The Professional Scrum Master (PSM) course is a 2-day course that covers the principles and (empirical) process theory underpinning the mechanics, rules and roles of the Scrum framework.
Advanced tools for servant-leadership are provided to increase a Scrum Master's effectiveness. These tools relate to behavioral shifts, working with people and teams, coaching and facilitation techniques, and addressing the organization.
Students learn through instruction and team-based exercises, and are challenged to think in terms of the Scrum principles to better understand what to do when returning to the workplace.
Professional Scrum Master is THE cutting-edge course for effective Scrum Masters and anyone supporting a software development team's efficiency and effectiveness.
One of our Certified Professional Scrum Trainers Henrik Berglund, Björn Persson, Fredrik Wendt, David Sundelius, Lisa Sandberg or Laszlo Fischer will lead this course in English.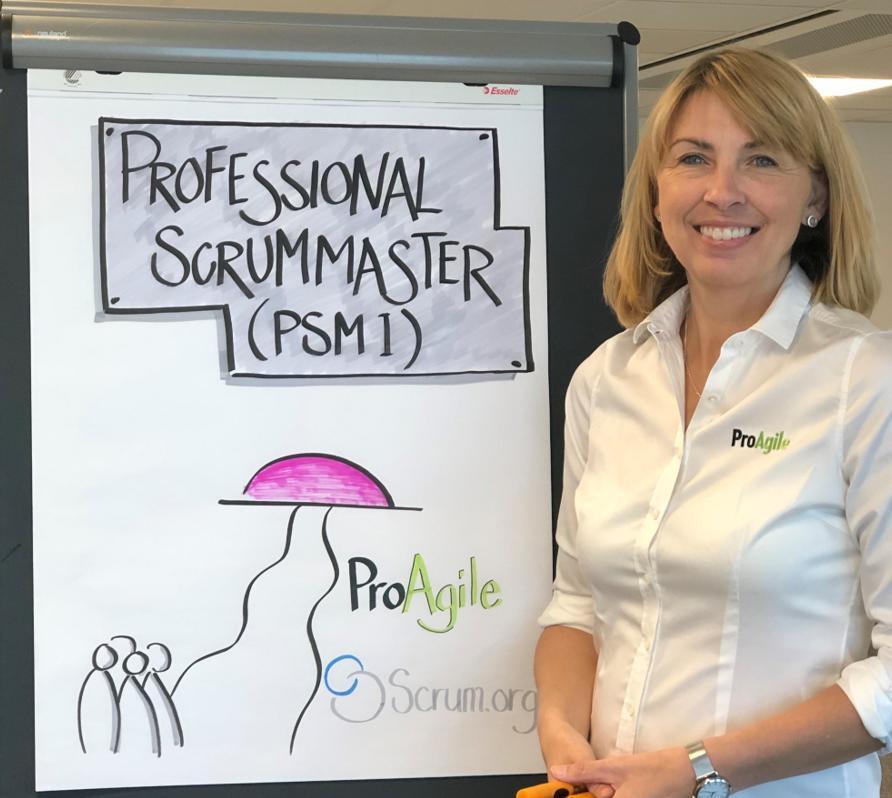 Content
What is Scrum and how has it developed?
Why does Scrum work and what is the difference from traditional development
The Scrum Framework and its activities. That is the purpose and how does it work
Change. What happens when Scrum is implanted in an organisation?
The lifecycle cost for a system. How does one measure it and optimise it with Scrum?
What is special with a Scrum Team compared to project groups. What is the best way to create such a team?
Planing both long and short term and estimating time and cost.
Predictability, managing risks and reporting.
Large organisations/projekt. To Scale Scrum
Price: SEK 15950
Course Details
Taught By
Location
Europe/Stockholm
More Information
Language: English
Preparations
To prepare for this course we recommend to:
Read through the Scrumguide
Do the open assessments from Scrum.org to get a grasp on your current knowledge, we recommend Scrum Open
Certification
The certification test "Professional Scrum Master", PSM I, is included in the course fee. The test is done on the web after course completion. Course attendees taking the test within 2 weeks, not reaching a score of at lest 85% will automatically receive a second chance at no additional cost.
By preparing and taking the test you will increase your learning. The certification – if you pass – shows that you have fundamental understanding of Scrum and Scrum Mastery.
Up for a challenge? The course fee also includes a $200 discount on the next level certification test, Professional Scrum Master II.
Venue
The course is taught online, live, with modern tools for video chat and online collaboration. You will not be bored, high interaction guaranteed - engagement required! Details about what tools we'll use is sent in an email, outline how you best prepare for the course. If you have any questions, don't hesitate to reach out to the course instructor!
Professional Training Network Provider
ProAgile
Registration
Registration for this class has closed