Professional Scrum Product Owner
Göteborg, April 20-21, 2022
Den här kursen riktar sig till dig som vill lära dig att leda produktutveckling i en modern och agil kontext. I dagens snabba och föränderliga samhälle krävs ett nytt sätt att arbeta med produktledning och produktägarskap. Att snabbt känna in och agera på marknadens behov, kan vara den avgörande faktorn för framgång.
Du kommer under den här kursen få se hur du kan gå tillväga för att maximera värdet av din organisations utvecklingsinitiativ.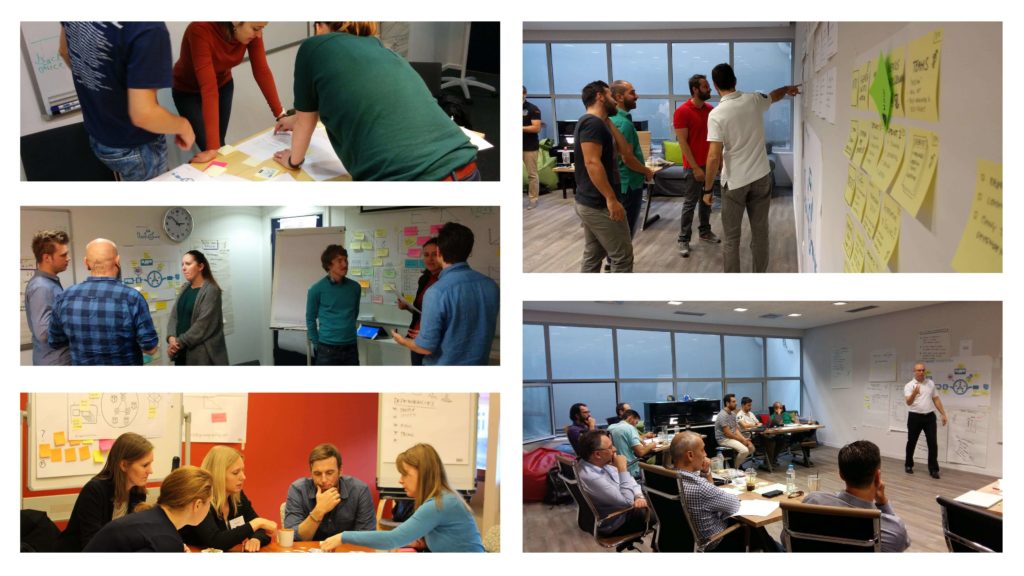 Class Details
Registration & Price
Registration for this class has closed
More Information
Lärandemål
Förstå rollen som produktägare (Product Owner)
Kunna använda konkreta verktyg för att förstå och möta användares/kunders behov
Anpassa ditt sätt att agera som produktägare, för att maximera värdet från ett team
Mäta värde
Använda konkreta verktyg för att arbeta värdedrivet med produkter
Verktyg för att leverera i tid
Förkunskaper
Inga. Dock så kommer din upplevelse att bli bättre om du har tidigare erfarenheter av produktutveckling i ett Scrumteam och produktledning.
Förberedelser
För att förbereda dig inför kursen så rekommenderar vi att du gör följande:
Certifiering
Efter kursen får du ett lösenord via mail. Testet består av 45 frågor som du besvarar online under max 60 minuter. 85 % rätt krävs för att bli certifierad som PSPO I. Om du gör provet inom 14 dagar, och inte når 85 %-gränsen får du automatiskt ytterligare ett försök.
Certifieringar tagna hos Scrum.org varar livet ut och är de enda på marknaden som utfärdas av Scrums skapare, Ken Schwaber.
Den som vill utmana sig själv ytterligare får även efter kursen en rabattkod som ger 40 % rabatt på det svårare certifieringstestet för PSPO II.
Rekommendationer
Scrum Product owner kursen var givande. Att diskutera agila arbetsätt utifrån ett affärsperspektiv är intressant. Mycket och bra övningar. Stefan Lekebo, Product Owner, Ericsson AB
All in all, a fantastic course with Henrik Berglund. He is always reachable (even after finishing the course) whenever I have questions. This is the second course from Henrik. I am all the more happy. Nicolai Kollner, Product Owner, ScanJour
Henrik Berglund is very good at initializing relevant discussions among the participants, which makes them very relevant and ensures direct foundation/relation to everyday situations we want to improve. Product Owner, 100 person company
The different techniques taught in measuring the value of the product will certainly help my product over the long run. Product Owner, Information Management Systems
Venue
Kursen hålls i ProAgiles kontor på Mölndalsvägen 26 i Göteborg.