Professional Scrum Master
Andover, Dec 12-13, 2019
Course Overview
Professional Scrum Master 1 - Andover MA December 12-13, 2019
This course is Guaranteed to Run!
This course is Guaranteed to Run!
The Professional Scrum Master (PSM) course is a premium 2-day course that covers the principles and empirical process theory underpinning the mechanics, rules and roles of the Scrum framework.
Advanced tools for servant-leadership are provided to increase a Scrum Master's effectiveness. These tools relate to behavioral shifts, working with people and teams, coaching and facilitation techniques, and addressing the organization.
Students learn through instruction and team-based exercises, and are challenged to think in terms of the Scrum principles to better understand what to do when returning to the workplace.
Professional Scrum Master is THE cutting-edge course for effective Scrum Masters and anyone supporting a software development team's efficiency and effectiveness.
Scrum.org selects only the most qualified instructors to deliver this course. Each instructor lends his or her individual experience and expertise to the course, but all students learn the same core content. This improves their ability to pass the Professional Scrum Master assessments and use Scrum in the workplace.
What's Included:
Two intense days of experiential learning.
1 free attempt to earn your PSM I certification.  If you attempt the PSM I assessment within 14 days and do not score at least 85%, you will be granted a 2nd attempt at no additional cost. 
Access to full slide deck and complementary materials used during the course.
Digital version of Course Workbook.
40% discount on an attempt to earn your PSM II certification.
Light Breakfast, Coffee, Lunch provided.
Price: USD 1295
More Information
Language: English
Prerequisites
There is no required prior certificate, educational background, or work experience needed to participate in this PSM I course or to take the PSM I exam. The PSM I course is designed to introduce you to the fundamentals of the Scrum framework, and the role of the Scrum Master in it. As such all backgrounds are welcome to join and achieve Professional Master Certification (PSM) I.
Target Audience
The Professional Scrum Master course is targeted to Scrum Masters and anyone else responsible for the successful use and/or rollout of Scrum.  Any team member, team manager, or person who is looking to know how to lead in an agile organization can benefit from this course. We have found this very valuable for:
Project and Product Managers
Development and QA Managers
Existing Scrum Masters who want to improve their skill set
Business Analysts
Product Owners
Developers, QA / Testers
Team Leads and Architects
Your Instructor
Chris Belknap - Professional Scrum Trainer (PST)
I am Agility consultant providing Agile coaching, training and consulting in the Greater Boston and New England area, one of the 270 worldwide Professional Scrum Trainers (PST) for Scrum.org, and a Scaled Agile Framework (SAFe) Program Consultant (SPC).  I have worked as a Scrum Master at several companies since 2008, and have coached hundreds of Scrum Masters and Scrum Teams at Fidelity Investments, Unum and Liberty Mutual.
For the past 4 years I served as an Enterprise Agile Coach and transformation leader at Liberty Mutual Insurance, coaching and training multiple Scrum, Kanban and XP teams and leaders, including managers and C-level executives. Prior to that I was involved in Agile transformations as a Technical Project Director at Unum and an IT Director of Software Development at Fidelity Investments.
I have dedicated my entire career to software craftsmanship, and have been working with Scrum for over 12 years. In my courses I share my extensive experience working as a software developer, Scrum Master, Project Manager, and IT Director. 
I hold an MBA from Southern New Hampshire University and a BS from Bryant University. I am also currently a part-time instructor at the University of New Hampshire, and in the past I served as a computer science instructor at the University of Massachusetts, Lowell.
Certification Assessments
All participants completing the Professional Scrum Master course will receive a password to attempt the Professional Scrum Master I (PSM I) assessment, and are also entitled to a discount on the PSM II assessment. The industry-recognized PSM certifications require a minimum passing score.  If you attempt the PSM I assessment within 14 days and do not score at least 85%, you will be granted a 2nd attempt at no additional cost. 
PMI PDU CREDITS
Students of Scrum.org courses are able to claim Project Management Institute (PMI) PDU credit: 14 PDUs after attending a two-day Professional Scrum Master (PSM). Please note that PMI PDUs are earned for course attendance and not for passing a Scrum.org assessment. Students can claim PDUs under PMI's "Education courses provided by other third party providers" category. You can claim your PDUs online at https://ccrs.pmi.org.
WHY SCRUM.ORG TRAINING AND CERTIFICATION?
Scrum.org is run by the co-creator of Scrum, Ken Schwaber. He also maintains the Scrum Guide. The organization is run by folks who eat, sleep and breathe Scrum and it shows in the carefully crafted curriculum and examinations.
It ain't easy. Your Scrum.org certification will hold more credibility with employers because you don't receive it automatically after taking a course. You must pass the certification exam. Your PSM training gives you an excellent shot at achieving certification.
Once you receive a Professional Scrum certification by passing the assessment, you keep that certification and remain listed on our website as being a Professional forever. You do not need to retest as you have already proved your knowledge, nor do you need to pay additional money to retain that certification. 
Scrum.org's courseware is uniform and rigorously updated and fine-tuned to ensure every participant receives valuable and actionable training from Professional Scrum Trainers. To be clear, uniform doesn't mean boring! It means quality!
Venue
Regus Center
300 Brickstone Square,
Suite 120,
Andover MA 01810
(603) 766-1900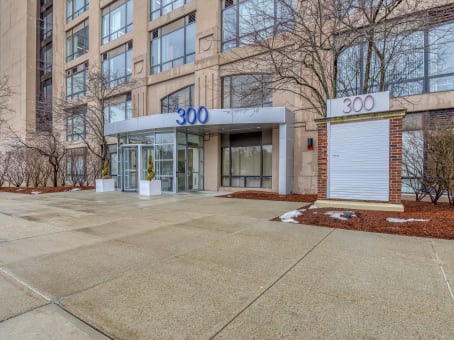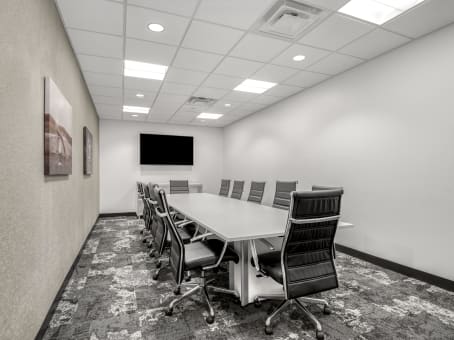 Professional Training Network Provider
Scrum On
Registration
Registration for this class has closed