Professional Scrum Product Owner - Advanced
Stockholm, April 4-5, 2023
The Product Owner role contains a plethora of strategic and operational perspectives, and often requires conscious engagement to not stifle innovation, decision making or value maximization. This class explores how to enact this role from different viewpoints beyond what's explored in the PSPO course, where focus was: defining and quantifying value; installing and enacting leadership that invites innovation & creativity; and filling the Product Management Vacuum.
The PSPO-A course is aimed to those who want to develop their skills in establishing a solid vision, validate their hypotheses and delivering even more value to stakeholders. PSPO-A is for Product Owners wanting to advance their knowledge and skillset to the next level.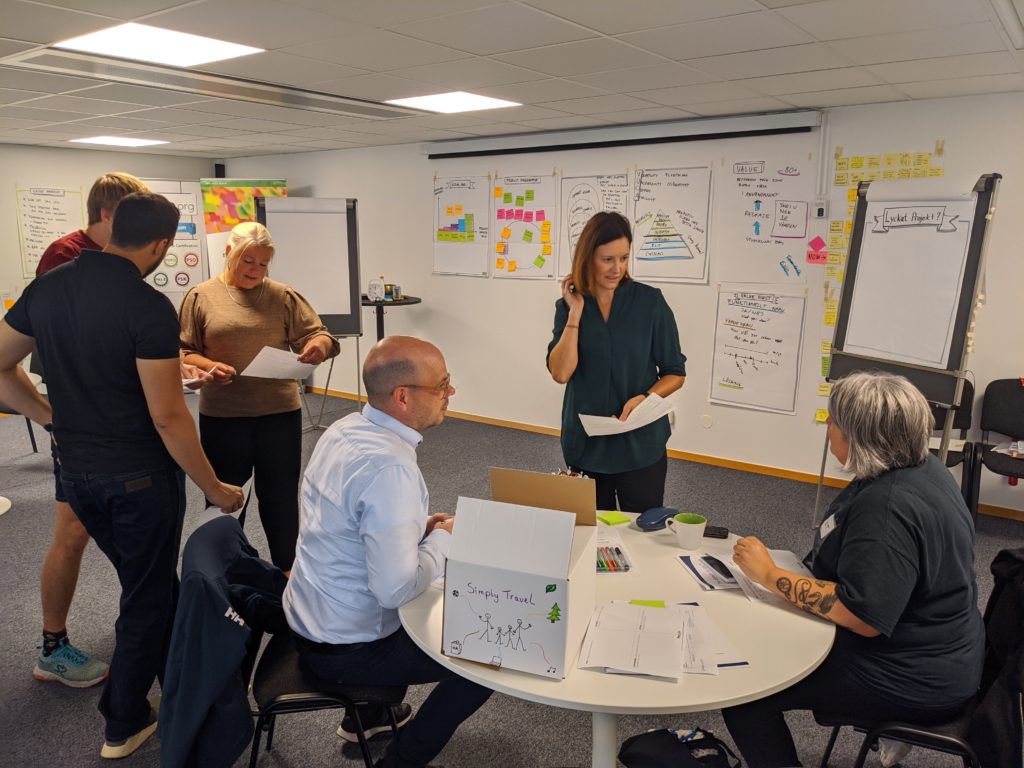 More Information
Learning Objectives
Develop your knowledge and skills within the different stances taken by a Product Owner:
Customer Representative – focused on understanding customer problems, challenges and potential opportunities
Visionary – communicating the vision, future state and possibilities in ways that foster common understanding
Experimenter – focusing on innovation, hypothesis testing and validating potential value to spark product innovation
Influencer – communicating with and influencing stakeholders, customers and the Scrum Team to act with common purpose
Collaborator – seeking input, ideas and feedback from others
Decision Maker – focusing on creating maximum impact by making clear choices and decisions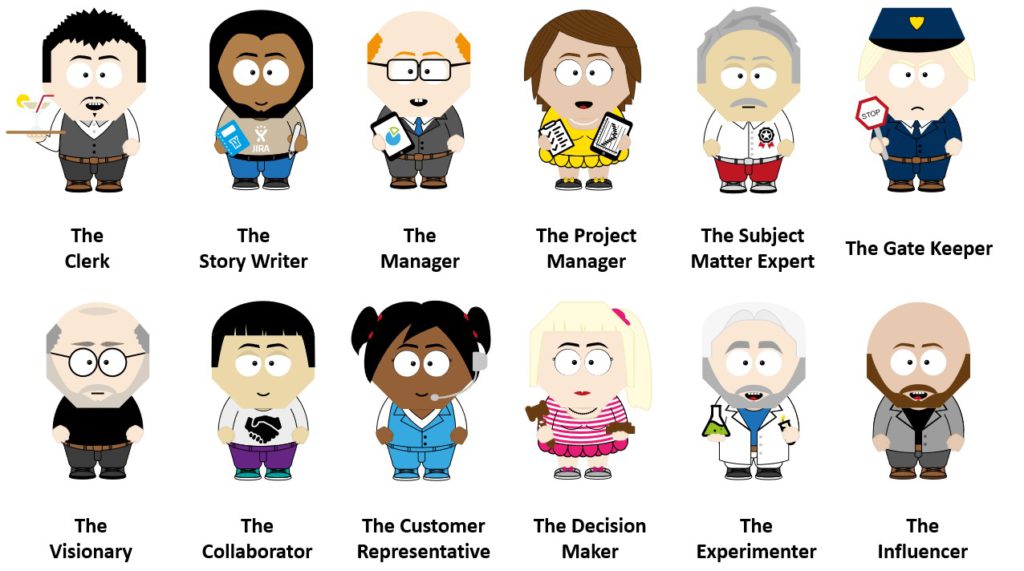 Example stances from PSPO-A course
Prerequisites
This course assumes students have appropriate experience from the Product Owner role and is recommended to people who already mastered the PSPO-I certification.
Preparations
To prepare for this course we recommend to:
Certification
The certification test "Professional Scrum Product Owner level II" (PSPO II) is included in the course fee.
After the course you will receive a password through email. The test has 40 questions, that should be answered within 60 minutes and 85% correct answers are required to be certified as PSPO II.
Certifications received from Scrum.org are valid for life, and are the only ones on the market that are issued by Scrums creator, Ken Schwaber.
If you want an even greater challenge, use the included discount code that gives you 40% off on the fee for the most advanced certification test: PSPO III.
Sign up
Venue
The course is held at NFI's venue on Götgatan 14 in Stockholm, Sweden.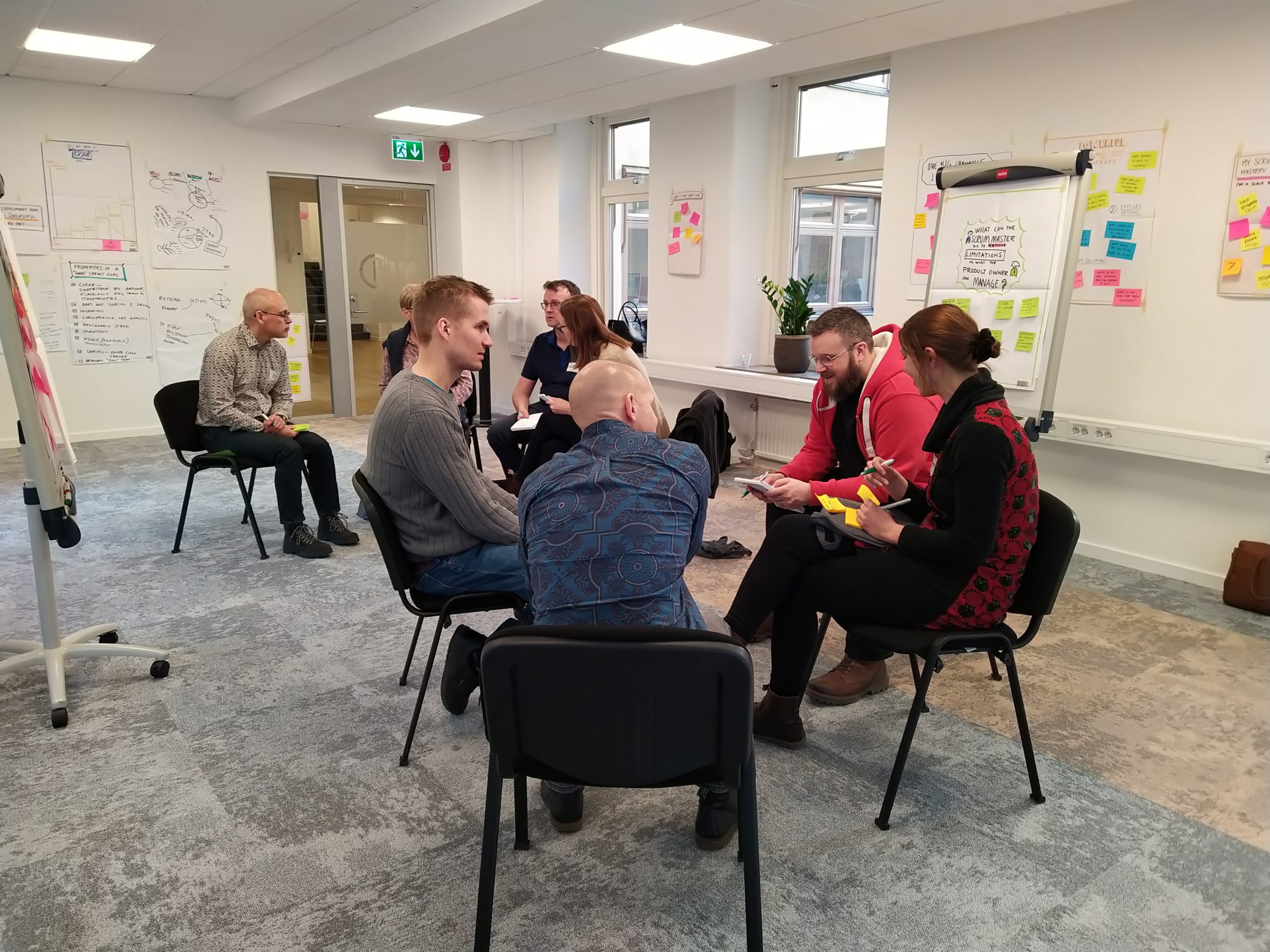 Registration
Register