Due to the Russian invasion of Ukraine, we have paused all purchases and training in and from Russia.  
Read Statement
Have you ever heard of IFAAI
Last post 05:28 am April 1, 2021
by Charlie G.
6 replies
02:34 am August 9, 2020
Hi everyone
does anyone ever heard about IFAAI (Institute for Agility and Innovation)?
I was looking for a serius affordable OKR trainning and certificarion and came across this institute.
I cant find anything about it on the web.
any thoughts?
besides, if you have any suggestions regarding OKR trainning and certification, let me know, please.
Rafa
06:18 pm August 10, 2020
There is no way anyone can be accredited by scoring a 50% on a test in 20 minutes. I would say they don't seem very credible and are likely trying to just capture your money.  I honestly have never heard of them nor have they come up before, so I am guessing their numbers are untrue too. I suggest you stick with those recognized in the world of Scrum and creators of it in PSM and CSM.
06:35 pm August 10, 2020
Eric, tks, you gotta a point there.
I am not looking for any scrum recognition besides scrum.org. I am looking for a OKR certification.
But as I said.. your point are valid as a whole...
Does anyone know any good and recognized OKR certification ?
Rafa
02:50 pm August 12, 2020
I didn't even realize that there was such a thing as an OKR certification but I guess people will try to capitlize on anything that is hot topic. 
And I have the same question as @Sander Dur.  
10:32 pm January 26, 2021
Just came across this post. I want to notice, that I get the feeling that it's a pseudo-institute. The owner of this insitute, Lars Hendrik Rayher, is also involved in a company called "Agile Offices GmbH". At this company, the owner of "Agile Heroes", Fabian Kaiser, was also previously involved. Furthermore Agile Heroes sells a certificate with the logo of that institute for "Accredited Jira Master Level 1". However, this certificate is not available on the website of the institute. So I get the feeling it's an institute to cell certificates for "Agile Heroes". Finally, the institute itself offers a level 2 certificate for Design Thinking, that can not be purchased on the website (is not a purchasable product).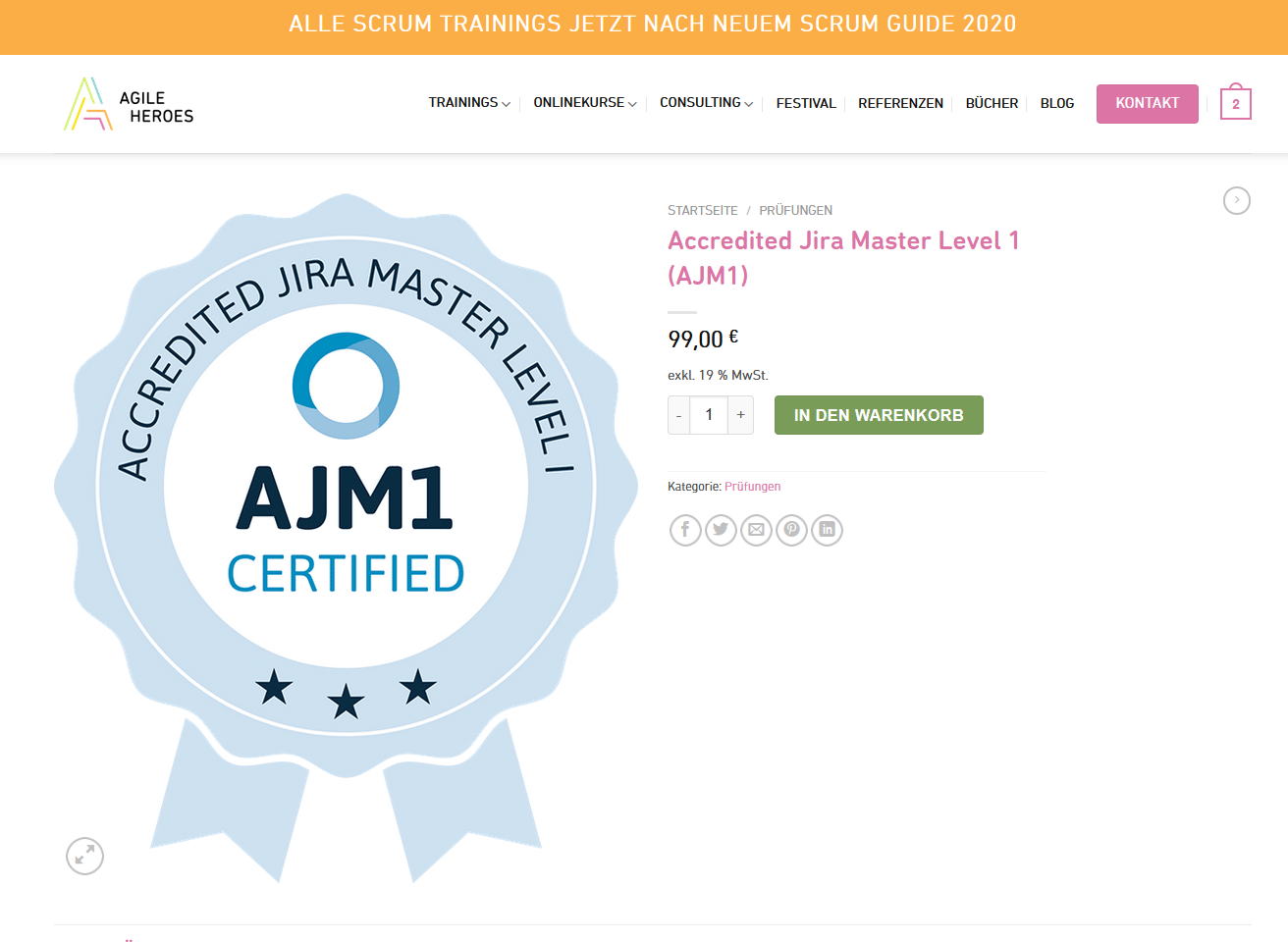 Ref: https://www.northdata.de/Rayher,+Lars+Hendrik,+Frankfurt/1052
09:19 am March 24, 2021
Hey everyone! I just stumbled across this little thread and thought I'd share my experience with the institute with you guys, as I just recently passed my Design Thinking Coach exam. As far as I know, IFAAI is the official certification institute from Arie van Bennekum, one of the co-authors of the agile manifesto.