Nuestro análisis de la agilidad en 2021 a partir del 15th Annual State of Agile Report
Ha salido el '15th Annual State of Agile'. Cómo sabes es un reporte sobre la agilidad en el mundo.  Te dejamos el link de nuestro análisis del 2020 para que puedas comparar.
El informe de este año destaca varios hitos importantes en este viaje de la agilidad de negocio, desde sus principios iniciales dirigidos a los equipos de desarrollo de software hasta su adopción actual a gran escala para impulsar el valor comercial, ofrecer más velocidad y calidad en la entrega de software.
A nosotros en Agile611 hay cosas que nos han sorprendido. Vamos a explicar que nos sorprendre y que vemos que es de mención analizar.
Te dejamos nuestro análisis en video también dónde tenemos opiniones de personas de nuestra comunidad.
El análisis
El primer punto a tener en cuenta es que el trabajo remoto híbrido con presencialidad requiere una nueva manera de pensar. Y además una nueva manera de funcionar.
Solo el 3% indica que planea regresar a la oficina a tiempo completo para trabajar por ejemplo. 
Por otro lado, el 25% de los encuestados dicen que permanecerán completamente remotos en un mundo posterior a la COVID-19 y el 56% favorece un enfoque híbrido, regresando a la oficina con regularidad, pero no todos los días. 
Este 3% no es sorprendente debido a que las organizaciones buscan estabilidad y ahora la situación desborda en incertidumbre. 
Tengo muchos casos de personas que les han impuesto volver a la oficina sin negociación. Bajo mi punto de vista, es un error.
Es no haber aprendido nada de la oportunidad que nos ha dado la pandemia para cambiar cultura y nuevas maneras de trabajar.
A pesar de estos desafíos, está claro que los encuestados continúan viendo el valor de ampliar la adopción ágil como una forma de lograr outcome. 
De hecho, 2/3 de los encuestados identificaron las prioridades de gestión, la visibilidad o la alineación entre el negocio y la TI como quienes percibieron el impacto positivo más fuerte de la adopción de Agile. 
Esto si habéis estado en el negocio de la agilidad, no es nada nuevo. Siempre se empieza por TI, pero el error no salir de TI, quedarse solo con TI haciendo agilidad sin nunca llegar a ser ágiles. 
La cultura organizacional, que alguna vez se citó regularmente como una barrera para la adopción ágil, ya no es un desafío principal, y solo un poco más de cuatro de cada 10 encuestados la identifican como una barrera clara de entrada.
Otra cosa que no es nada nueva en la indústria.
Más de la mitad de los encuestados (52%) dicen que la mayoría o todos los equipos de su empresa han adoptado agilidad.
Múltiples estudios de la industria han mostrado un crecimiento en equipos distribuidos sobretodo. Esta encuesta se indica que el 89% de los equipos están distribuidos geográficamente. Casi 9 de cada 10.
Adoptar Agile
Las dos razones más urgentes para adoptar la agilidad son consolidar la velocidad y la flexibilidad que requieren los entornos de trabajo que continúan siendo impredecibles y volátiles. 
Estos son seguidos de cerca por una necesidad continua de enfocarse en la alineación entre los equipos para agilizar el proceso de entrega de software.
Al evaluar las métricas que utilizan las organizaciones para determinar el éxito de la transformación ágil, la encuesta muestra que tres de cada cinco encuestados buscan medidas de éxito enfocadas externamente.
El éxito de la entrega ágil se centra en medidas externas, con casi la mitad de los encuestados centrados en el valor comercial entregado en un 49% y la satisfacción del cliente en un 49%. 
Además, la velocidad de entrega del 45% se considera una medida igualmente importante del éxito ágil.
Estas afirmaciones del '15th Annual State of Agile' las veo muy centradas en el output más que en el outcome. Para mi es un error también.
Para consolidar esto, se necesitan consolidar métricas de outcome  y maneras de trabajar como gestión basada en evidencias que se centrar en la capacidad organizativa y el valor de mercado.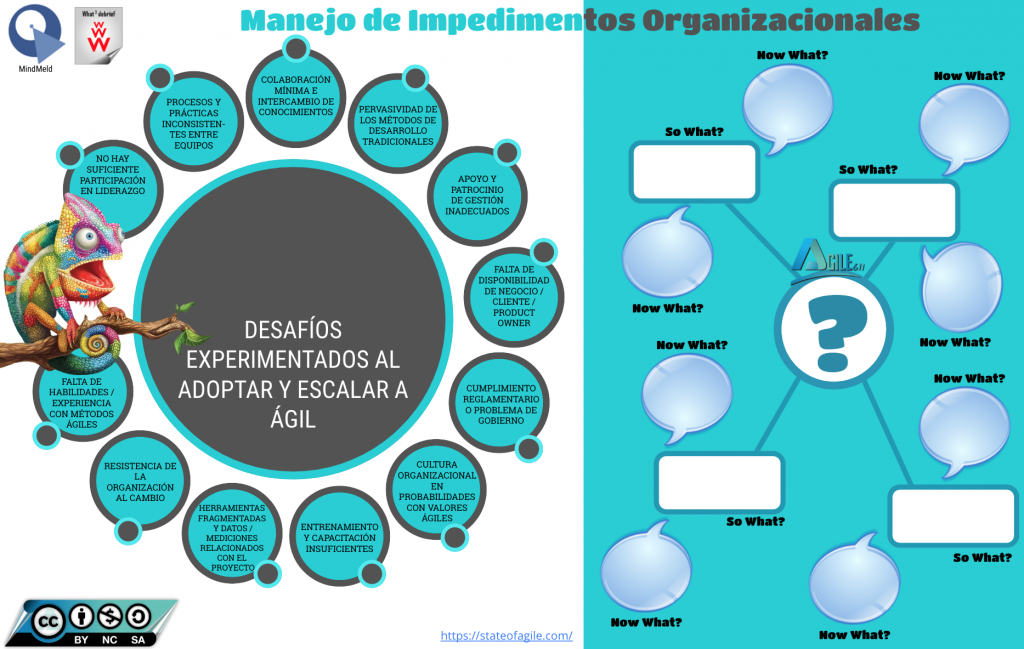 Los desafios de la agilidad de negocio
Me gustaria resaltar una afirmación del informe: «El futuro requiere agilidad a escala, poder lograr DevOps, poder lograr flujo, que todos operen con una mentalidad ágil, que los líderes comprendan que esta es una nueva forma de trabajar, necesitan obtenerla».
Esta frase es de Dean Leffingwell, co-fundador de SAFe. No puedo estar más en desacuerdo con esta afirmación.
Siempre en Agile611 empezamos con lo más pequeño posible, visualizando el flujo de trabajo y partir de ahi consolidar cultura en la organización. No podemos empezar escalando, porque escalaremos disfunciones.
Los desafíos clave que enfrentan las organizaciones al adoptar Agile se han mantenido prácticamente sin cambios durante los últimos años. 
Los desafíos con la cultura organizacional, la resistencia al cambio y la falta de apoyo y habilidades continúan siendo problemas más habituales de las organizaciones.
La cultura organizacional y los valores ágiles están cada vez más alineados. Hace unos años, más de 8 de cada 10 encuestados identificaron la cultura como una barrera importante para la adopción ágil.
Técnicas, herramientas y madurez ágil
El '15th Annual State of Agile' destacó una vez más a Scrum como el enfoque ágil más popular con un 66% de las personas que respondieron. 
Se identifica Scrum como la manera de trabajar que siguen más de cerca, con un 15% adicional que sigue derivaciones de Scrum (ScrumBan 9% y Scrum / XP 6%).
Scrumban es un invento, no existe. Lo que existe es Scrum y Kanban que se usan de manera complementaria. Aunque es dificil de ver Scrum sin Kanban.
En términos de técnicas y prácticas ágiles, al menos cuatro de cada cinco encuestados citaron:
Standups diarios 87%
Retrospectivas 83%
Se utilizó un 83% de planificación de iteraciones / sprint
Además también afirman
Tableros Kanban 77%
Tableros de tareas 67%
El 66% de las hojas de cálculo se utilizan ampliamente para la planificación ágil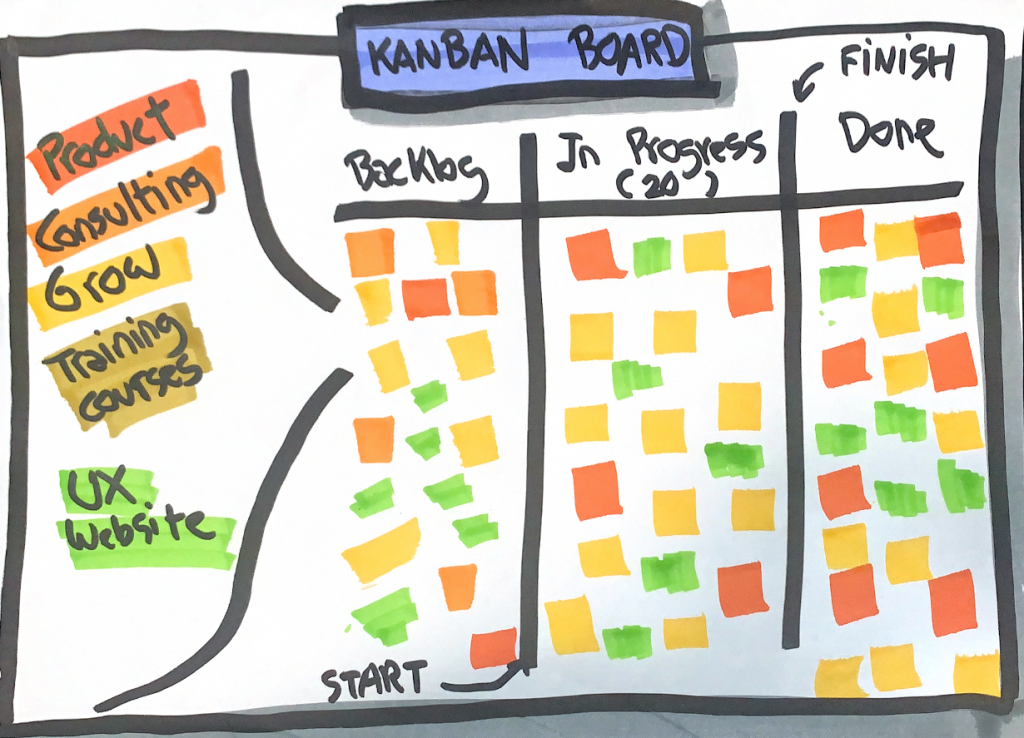 Por el contrario, el uso de técnicas y prácticas ágiles individuales específicas se mantuvieron relativamente constante en todas las encuestas. 
Las actividades clave, incluidas las reuniones diarias y las retrospectivas, han estado en el corazón de los enfoques ágiles, respaldados por la planificación y las revisiones de sprints. 
Quizás la tendencia de crecimiento más significativa ha sido el uso de tableros kanban para la gestión y visualización del flujo de trabajo. 
Este enfoque lo utiliza ahora el 61% de los encuestados, aumentando constantemente desde el 6% de la primera encuesta.
Aunque que las hojas de cálculo siguen muy vivas. Como me gusta porque lo veo como la manera más simple para planificar.
Los profesionales ágiles confían en una amplia variedad de herramientas para respaldar las técnicas y prácticas ágiles. Sin embargo, la encuesta indicó que dos herramientas, Atlassian Jira (81%) y Digital.ai Agility (70%), fueron las más recomendadas a los colegas por sus usuarios.
Agilidad escalada
Si bien se utiliza una amplia gama de marcos de escalado, Scaled Agile Framework (SAFe®) sigue siendo el más popular. 
El 37% de los encuestados lo identifica como el marco que siguen más de cerca. 
SAFe® supera significativamente al siguiente método de escala más cercano, Scrum @ Scale / Scrum of Scrums (9%).
En los últimos años, ha habido una creciente conciencia tanto de las oportunidades como de los desafíos que ofrece la ampliación de las prácticas ágiles en toda la organización. 
Inicialmente, el escalado ágil se abordó a través de un enfoque de «Scrum of Scrums». 
Durante las últimas cinco encuestas, hemos visto el uso de SAFe® crecer significativamente para convertirse en el enfoque dominante, utilizado por más de un tercio de los encuestados. 
Sin embargo, más de uno de cada cinco encuestados todavía no se identifica con ningún marco escalado.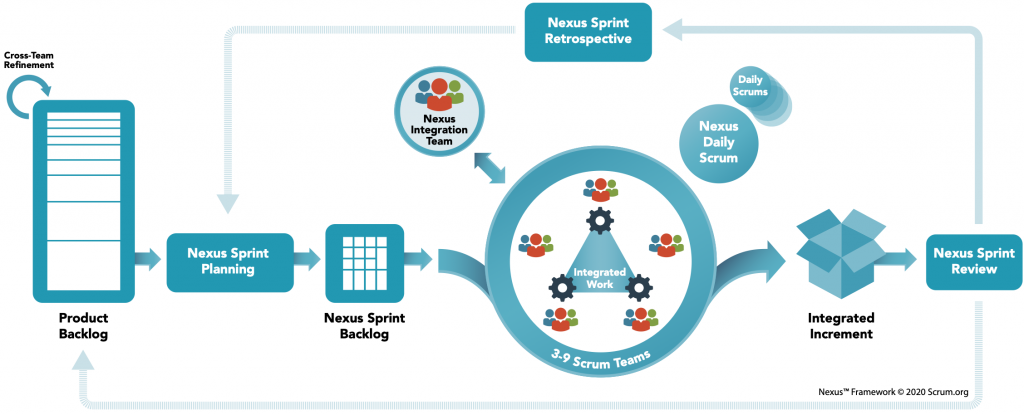 Conclusión
La COVID-19 ha forzado el cambio a muchas organizaciones. 
En este '15th Annual State of Agile' se han empezado a consolidar tendencias que con el tiempo se hubieran consolidado pero la pandemia ha acelerado.
Eso es bueno y malo al mismo tiempo, pero bajo nuestro punto de vista esta yendo por el buen camino.
Para finalizar vemos que se tendiendo al mainstream, se ha consolidado fuertemente Scrum, Kanban, SAFe® y las hojas de cálculo.
Muy a favor de todas menos de SAFe®, que no nos parece agilidad de negocio, nos parece perpetuar un modelo del pasado y caduco de ordeno y mando.
---
What did you think about this post?
---